Sabre Hose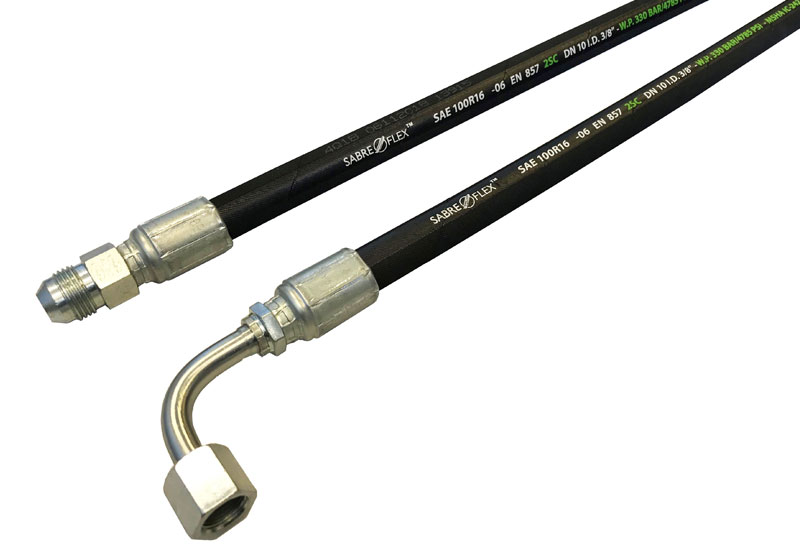 Hardy Spicer delivers Sabre Flex hydraulic hose to the Australian market. Manufactured in Italy Sabre Flex 2SC is a high-quality compact (R16) hose with a low bend radius, manufactured to EN Specifications.
Available in 1/4″, 3/8″, 1/2″, 3/4″ and 1″ sizes the SAE 100R16 2SC compact hose has been impulse tested in excess of 200,000 cycles under strict laboratory conditions and is suitable for a variety of industries including agricultural, truck and transport, mining and OEM applications requiring a quality hose for tight conditions.
Complete laboratory testing has been carried out to ensure full qualification with the Hardy Spicer matched and validated fittings with certification available on request. The Sabre Flex hydraulic hose also has global accreditations for use in all markets with an abrasive resistance MSHA approved cover allowing the flexibility for underground applications.
Features
Compact 2 wire (R16) Hose
Hardy Spicer matched and validated fittings
Validated to SAE international Standard
Designed and tested to EN specifications.
Fully tested to 200,000 impulse cycles.
Designed for OEM applications.
MSHA Approved anti-abrasive cover.
Suitable for mineral and biological oils.
Operating temperature -40 to 100 degree.